When the weather is nice, we have been going on bike rides around town. At the very least, we go to the library, but often we've been going even further. Good to save the gas money, too.
This was our route today to get to the library, stop by a friend's house, go to a benefit for another friend, and then back again.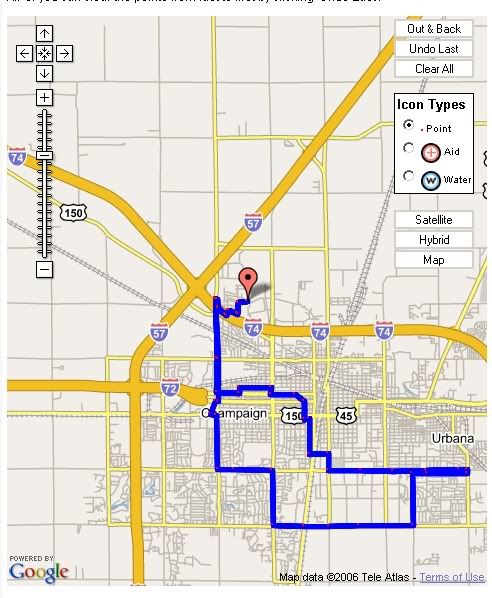 The weather was absolutely perfect for it. Car drivers weren't too crazy today, either, which is always a plus.